The National Capital Chesapeake Bay Chapter of the National Academy of Television Arts and Sciences (NATAS-NCCB) Gold & Silver Circles are societies honoring individuals who have made significant contributions to the broadcast or cable industry either in a performing, creative, technical, or administrative role.
The Gold Circle honors individuals who have made significant contributions to the broadcast or cable industry for 50 years or more.
The Silver Circle honors individuals who have made significant contributions to the broadcast or cable industry for 25 years or more.
2018 Silver Circle Honorees
The 2018 honorees join an impressive group of industry professionals who have helped shape the broadcast industry and continue to influence its future.  These leaders have inspired excellence and innovation in every communications discipline.  Devoting a quarter-century or more to the broadcast industry, these remarkable media professionals have made significant contributions to the National Capital Chesapeake Bay community.  With the induction of the 2018 honorees, the Silver Circle totals 245 and the Gold Circle totals 21.
The Silver Circle Honorees are:
| | | |
| --- | --- | --- |
| Bill Bell | NBC Sports Washington | Executive Producer, Live Events |
| J. Michael English | Maryland Public TV | Managing Director, Content |
| Chris Gordon | WRC | Reporter |
| Barbara Hamm Lee | WHRO Public Media | Executive Producer/Host |
| Andrea Roane | WUSA9 (retired) | Anchor (retired) |
Click here to review our Honoree Biographies! Printable Press Release.
Gold & Silver Circle Ceremony – December 1st
The Gold & Silver Circle reception (5:00 pm), dinner (6:00 pm), and ceremony (7:00 pm) will be held on Saturday, December 1, 2018 at the Samuel Riggs IV Alumni Center at the University of Maryland, 7801 Alumni Drive, College Park, Maryland 20742.
To purchase an ad to congratulate the 2018 Silver Circle Honorees in the official printed program, please click here.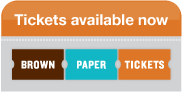 Tickets are $175 per person and include a reception and dinner, with a vegetarian option available upon request. Please indicate if you have any dietary restrictions when ordering your tickets.
To purchase tickets please click here or you may also contact the NATAS-NCCB office at (703) 234-4055 or [email protected]emmys.org.
Now accepting 2021 Emmy® entries
Rules and categories for entering the National Capital Chesapeake Bay 64th Emmy® Awards can be found in the 2021 Call for Entries. Entry Eligibility Period: January 1, 2021 – December 31, 2021. After you determine if your work is eligible, and choose your category, you are ready to start the entry submission process. You will need your Member Number or your email to login. If you created a non-member account last year please use that same account instead of creating a new one.
All entrants whose names you would like listed in the entry must have a user account in Emmy® Express before they can be added to an entry. Renew your membership before starting the entry process to receive member rates. If there is not a record in our database become a member or create a free, non-member registered user account.
Deadlines and Entry Fees:
Each entrant name that is listed on an entry must pay the corresponding entry fee based on when they were added to the entry and if they are a NCCB member. Please make sure you renew your membership before submitting an entry to get the discounted member rate. You have until 11:59pm on the day of the deadline to submit an entry before the prices increase.
| | | | |
| --- | --- | --- | --- |
| | Deadline Date | Member | Non-Member |
| Early Bird | January 6 | $125 | $225 |
| Official | January 27 | $170 | $270 |
| Late | February 10 | $250 | $350 |
Resources:
We have put together several documents that will guide you step-by-step through the entire entry process and answered some frequently asked questions that we get every year. After reviewing the resources below if you still have questions please don't hesitate to ask us.
Questions about proper category or rules? Contact our Awards Committee Chair ([email protected]) Amanda Zimmer.
Questions about membership or the entry process? Contact Chapter Associate Director ([email protected]) Ashlyn Dixon: 703-234-4055.
Save the Date
The 64th Emmy® Awards will be presented on Saturday, June 25th.
Past Emmy® Awards
The 63rd Emmy® Awards were presented on June 26, 2021. To watch the archived video of the show, get a full list of the nominees and recipients, and purchase photos from the evening please click here.
A complete list of our past Emmy® nominees and recipients can be found in our Emmy® Awards Archive.
What are the Emmy® Awards?
The Emmy® Award is the premier television production award presented in various sectors of the television industry, including entertainment programming, news and documentary shows, and sports programming. The awards are presented in various area-specific ceremonies held annually throughout the year, honoring excellence in television programming.
Learn more and be a Judge
Entrant responsibilities: just a reminder, it is an obligation of every entrant to judge entries from another chapter at some point in the year, if asked. And judging someone else's work is really the best way to understand how your own entry is being judged. For more information on how you can become a judge, contact us.