We're thrilled to host this popular student workshop, which we're presenting in association with Chesapeake Associated Press Broadcasters Association, White House News Photographers Association, and National Press Photographers Association. This is a wonderful opportunity for students to talk to news directors about their first job and industry trends, get experience with a live truck, and have your resume critiqued.
This event is open to college and high school students. More about Face Time with the Pros. Registrations can be made online or at the door.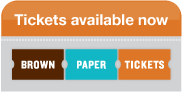 For the first time NATAS-NCCB will be holding the Gold & Silver Circle Ceremony on the same day as Face Time with the Pros to celebrate legends in the broadcast industry with a nod to a new generation of young adults eager to begin their careers in television. More about the Gold & Silver Circle Ceremony.